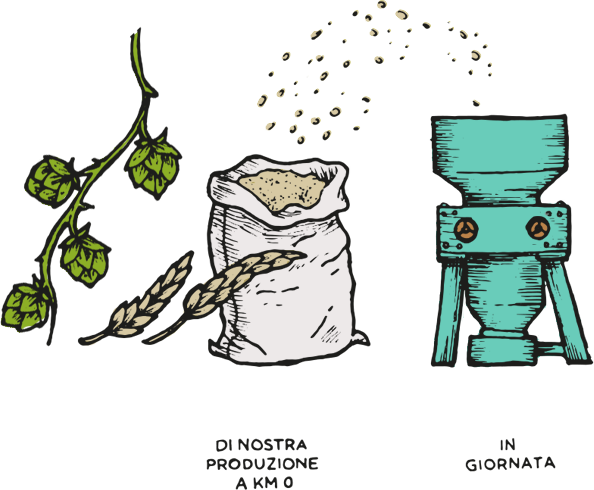 THE MALT MILLING

Grinding takes place during the day to keep the organoleptic characteristics of the malt intact. Our recipes are "all grain", without the addition of substitutes.
MASHING, LAUTERING AND BOILING
Barley malt is mixed with hot "liquor" (water) and steeped. 
This process creates the wort that varies according to the temperature required by each recipe and the type of malt used. The enzymes present in the malt convert starch into various types of sugars. After this operation, the wort is separeted from the grain with a process known as lautering, and then boiled.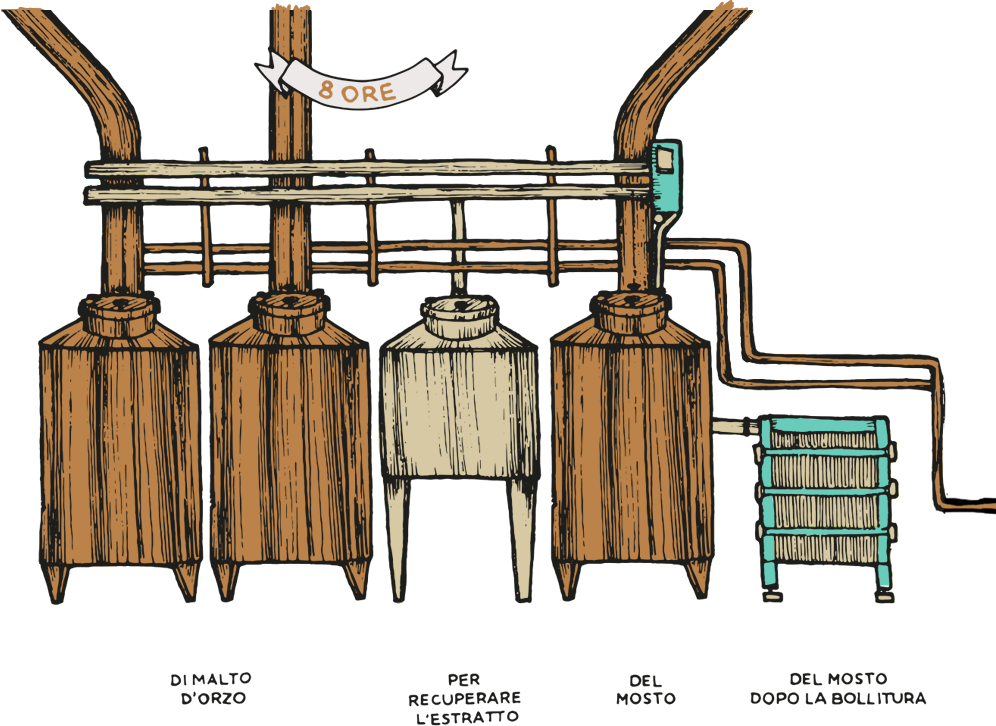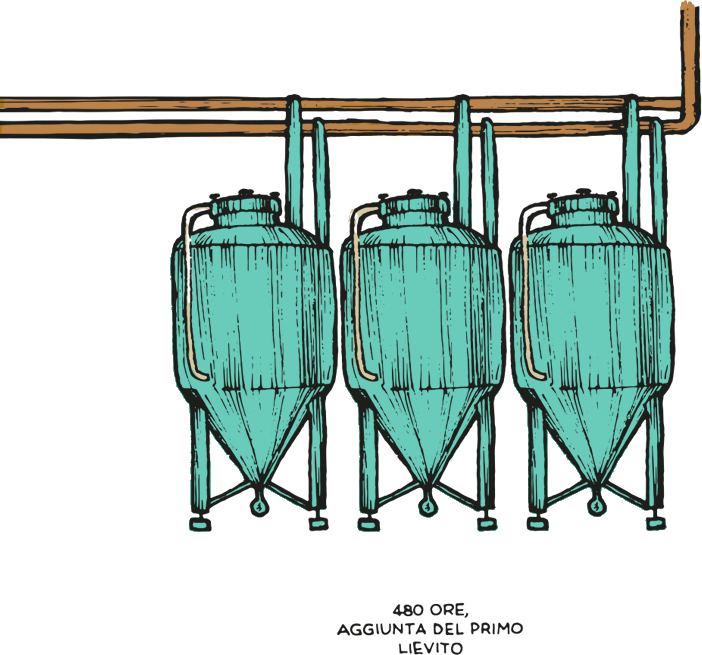 FERMENTATION
The wort, cooled after boiling, is transferred to the fermenter, where yeasts are added. In the following two weeks, they transform fermentable sugar into alcohol and carbon dioxide.
CONDITIONING
After removing the excess of yeast from the fermenter, the beer is moved to the conditioning tanks for several weeks (at least 15 days). In this phase beer decants and clarifies.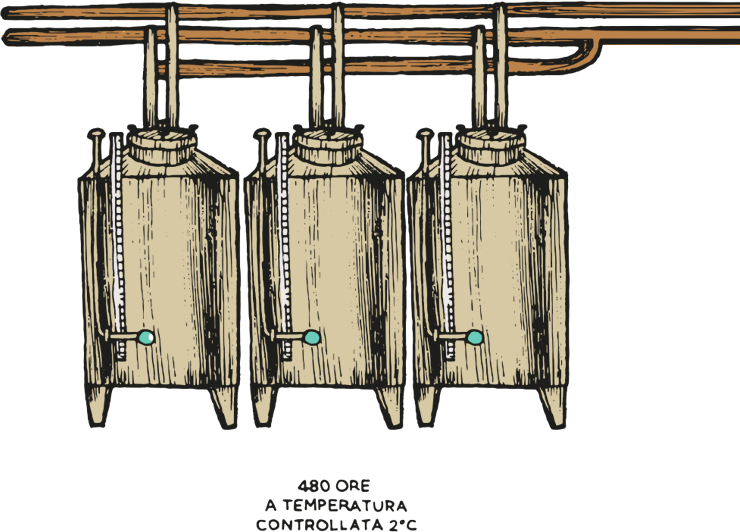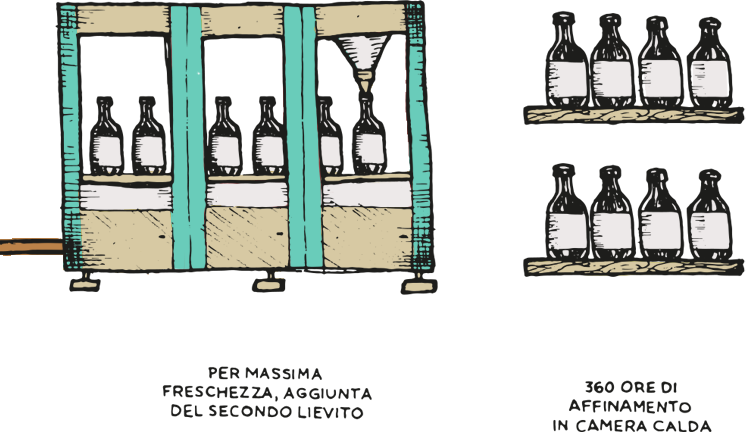 BOTTLING AND SECOND FERMENTATION
After taking some tests on the product, more yeast is added and now the beer is finally ready to be bottled. Once bottled, the beer is not yet ready to be tasted. Infact it needs about two weeks in a special room with constant 22°C temperature to be ready.